Looking for a Sign Language Class?
Are you looking for an American Sign Language (ASL) class in Cincinnati? You have come to the right place!
We are thrilled when people in our community want to learn ASL and connect with deaf culture, so we are committed to giving you the tools you need to succeed.
These classes are designed to enable you to have the ability to converse with most deaf or hard of hearing persons in your community!
Classes are held at St. Rita School for the Deaf on Wednesday nights from 6:30-8 p.m., for a 9 week period.
An optional, but highly recommended lab is offered on Monday nights from 6:30 - 8p.m.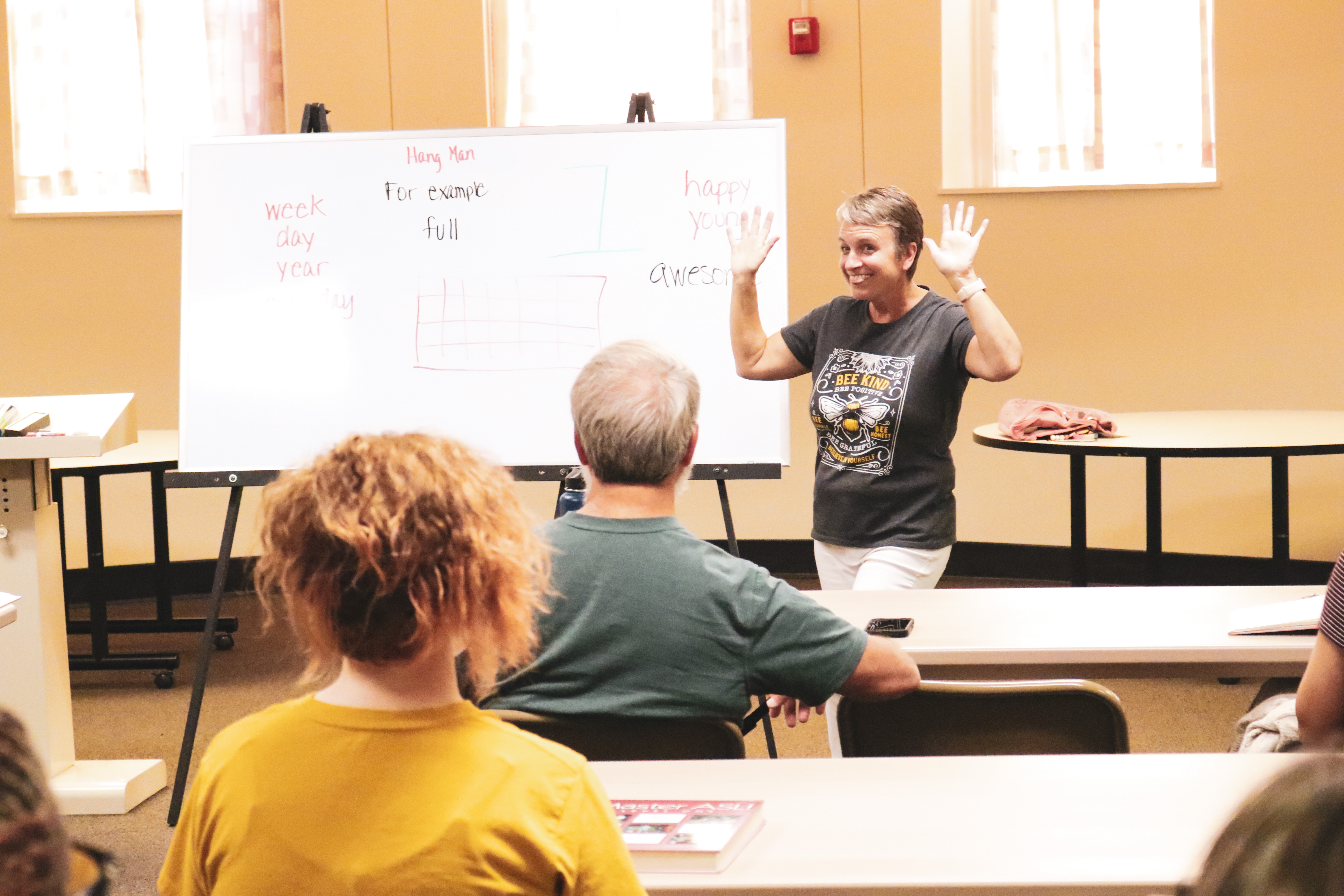 All of the instructors are highly skilled in sign language. Some of them teach deaf and hard of hearing persons in a school setting, are interpreters, or use sign language as their daily mode of communication.
Instructors are involved in continuing education to constantly upgrade their teaching skills.
There are 6 class levels:

Beginner:
Level 1, Level 2, Level 3

Intermediate:
Level 1, Level 2, Level 3 (students wishing to take this course may be required to pass a skill evaluation)
Sign Class (all levels) $80.00
Textbook: Reference the current registration form for the textbook list (first link on the right of the screen).
Refunds
After the second night of class, refunds will not be made for any reason. Contact 513-771-7600 to discuss your refund.
Weather
Weather related cancellations will be announced on radio/tv stations. If school is closed, sign classes / labs are closed.
2023 - 2024 Class Schedule
Fall 2023: September 6th - November 1st
Winter 2023: November 29th - February 7th
Spring 2024: February 28th - May 1st