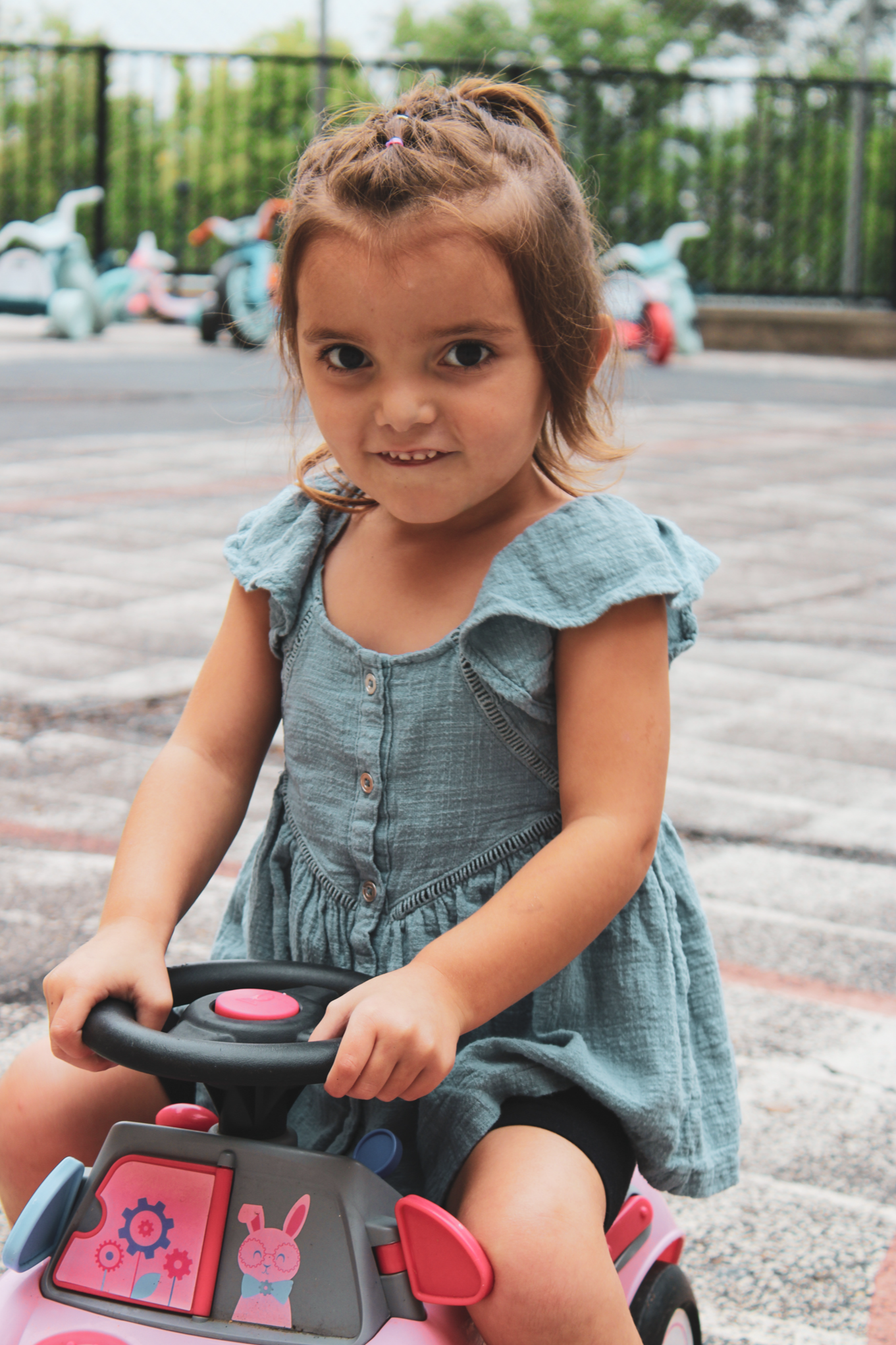 Referral & Application Process
Students are referred to St. Rita School for the Deaf through their local public school district, early intervention service coordinator, physician, or their parent/guardian. Once a referral has been made, a tour and evaluation appointment will be set up at St. Rita School for the Deaf. Educational records such as the child's ETR or Multi-Factored Evaluation, IEP, and any other educational, medical, or therapy documents should be shared with the school to review either before the scheduled appointment or during the appointment. These documents include therapy progress notes and medical records indicating diagnoses.
During the appointment, you will be asked to provide additional information related to your child's interests and activities. You will receive notification of the evaluation results in writing from St. Rita via email within two weeks after your appointment date.
Evaluations for preschool children are held between the hours of 9:00-11:00am and 1:00-3:00pm Monday - Friday. Evaluations for students in K-12 are based on teacher schedules Monday-Friday.
All applications and evaluations are reviewed by the Admissions Team at St. Rita School for the Deaf. The Admissions Team consists of the evaluating teacher(s), Speech/Language Therapist, Principals, and School Counselor. The Admissions Team reviews the results of the student's pre-admission evaluation, current IEP and IEP progress reports, psychological and medical reports, and school-based evaluations (current multi-factored evaluation or ETR). Any additional reports from outpatient therapy providers are also reviewed.
In making the decision for placement at St. Rita School for the Deaf, the Admissions Team will be responsible for giving input so the principal can determine appropriate placement that will include the student's teacher and grade level.
Minimum criteria for admission for include:
1A) A confirmed diagnosis of a sensorineural hearing loss or a permanent conductive hearing loss
OR
1B) A diagnosis of Apraxia of Speech with educationally relevant communication difficulties
OR
2) An established need for sign language to aid in receptive and/or expressive communication
3) A minimum level of independence within the classroom setting such that the student is able to learn and attend within a small group setting in which the student/adult ratio is 4:1 or higher
4) The ability to sustain visual attention with a signing adult during group classroom instruction
5) An intent to and interest in communicating with others in an educational setting.
Recommendations for admission are then made by the team to the School President based on whether or not St. Rita School for the Deaf can meet the student's educational and communication needs. If all spaces within the accepted applicant's grade level are filled, the student will be placed on a waiting list for the following school year. Parents/Guardians will be notified in writing of the admission decision within two weeks of completion of the assessment process by the School Principal and if/when a space in their child's grade becomes available.

St. Rita School for the Deaf Non-Discrimination Policy
St. Rita School for the Deaf does not discriminate on the basis of race, ethnicity, national origin, religion, gender, disability, age, or ancestry in the admission of students to all the rights, privileges, programs, and activities generally accorded or made available to students at the school, or in its administration of its educational policies, admission policies, scholarship programs, and athletic and other school-administered programs.
For more information on the programs offered at St. Rita School for the Deaf, or to schedule a tour, contact Natalie Marsh at 513-771-7600